Commercial and Residential

"Big or small 

we install."

​Licensed, Bonded & Insured

American Septic and Side Sewer Services:

Sewer line connect from sewer main to house

Sewer main installation

Camera scoping

Jetter Rooter Service

Installation of new sewer lines

Drain Fields

Drain Lines

Sewer line inspections

Septic Tank Inspections

Sewer/Septic pipe repairs and replacement

Decommission of old septic systems

Sewer line locating and clearing

Pump repairs and service

Preventive maintenance is crucial to 

protecting your investment 

and avoiding more expensive repairs.

 Free Estimates 

Our prices are fair and honest!!

American Septic & Side Sewer

(425)-513-2223 

If you've got slow draining tub and sink lines, showers or laundry room drains, don't just wait for the problem to go away.  It's more likely it will get worse.

We unclog drains and pipes.  No matter where the clog or obstruction is located - in your house/business or in the pipe to the main sewer pipe or septic tank - we can find and clear it.  We offer full excavation services and backhoe digging to reach serious sewer problems.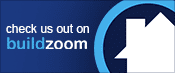 Click here 
to learn about financing options through Savvy Septic program for all your septic and sewer repairs and installations.....